| | |
| --- | --- |
| | In this document, we will explore MLO interior definition files in GTA IV game for PC. Each of the interiors used in game has it's definition in IDE file. Each MLO section contains all information required by game for rendering interiors, such as object coordinates in interiors, and also rooms and portals. All coordinates in MLO section are in local interior 3D space (relative to center of interior), because game uses same interior definitions at different locations on the map. |


INTERIORS IN WPL FILES

Each interior instance has it's world location and rotation defined in binary IPL file (WPL). Usually interiors are rotated only around Z axis. Rotated interior will force all objects in it's hierarchy to rotate around interior's center. This information is usually used by in-game scripts that are dynamically spawning objects in multiple instances of same interior, to calculate and translate object offsets and rotations to rotated interior 3D space.

INTERIORS IN IDE FILES

Each MLO section starts with 8 parameters line that holds information such as interior name, object count etc.

jamMILO01, 0, 2, 1, 106, 200, -1, -1

Below this line are object placement definitions. They are pretty much in same format as IPL placement lines. Each line holds object name, coordinates in interior 3D space, it's rotation in quaternions, and flags.

BM_ashtray_2, 6.8186, -7.08802, -2.98711, 0, 0, 0, -1, 0, 384,

Rooms are defined in next subsection that starts with mloroomstart. Line contains room name, number of objects used in the room, it's bounds, and flags, such as timecycle modifier. Next few lines contains object indexes used in room. Object with index 0 will be first object defined in MLO section, and so on.

Gta_MloRoom01, 99, 1, 15.2136, -0.0258751, -0.609382, 5.11762, -9.13846, -4.11527, 1, 262435818, 3
0, 1, 2, 3, 4, 5, 6, 7, 8, 9, 10, 11, 12, 13, 14, 15,

Portals are used by game as to trigger timecycle transitions within interiors, and also between world and interior. Portals lines hold information about location and bounds of portal, and also objects that are linked to portal (usually doors, windows, etc).

1, 0, 14.5334, -7.49037, -4.2862, 14.5334, -7.49037, -1.47254, 14.5334, -9.11205, -1.47254, 14.5334, -9.11205, -4.2862, 105, -1, -1, -1, 64, 16777215, 0

######################

More details coming up...

Powered by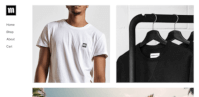 Create your own unique website with customizable templates.