DOWNLOADS

One of the new features is that we can edit any object on the map, in any loaded (or hdd stored) WPL file. To enable this feature, please extract all WPL files to: \pc\data\maps\exported\. After this, launch game, so script can create a map of areas of each WPL file that game is using. Now you can use new point tool (Keyboard R) or brush (area) tool (Keyboard R + W) to set area you'd like to change. If you want to save edited positions, open console, set new filename, just press F6 to save file as usual. Keep in mind that this is BETA feature, so script still won't automatically update game WPL files for you, but rather save a shadow copy of objects you just edited. Enjoy hacking the map.


---

You can download all script versions below, or use gtagarage.com.

See Some Examples
Powered by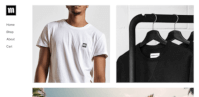 Create your own unique website with customizable templates.